Sharp Air Purifier's Replacement Hepa Air filter , Active Carbon Filter
Size
380*235mm
Color
Black & Grey or Blue & Black
Application
For fit Sharp Air Purifier model FZ-Y30SF,FZ-Y180SF
Function
Remove formaldehyde, odor, haze etc
Features:
Hepa filter & composite active carbon,Remove formaldehyde, odor, haze
Filtering efficiency 99% for PM0.3
Sponge sealed all around to prevent harmful substances and air entry.
Modified activated carbon, fast adsorption, greatly enhanced the effect.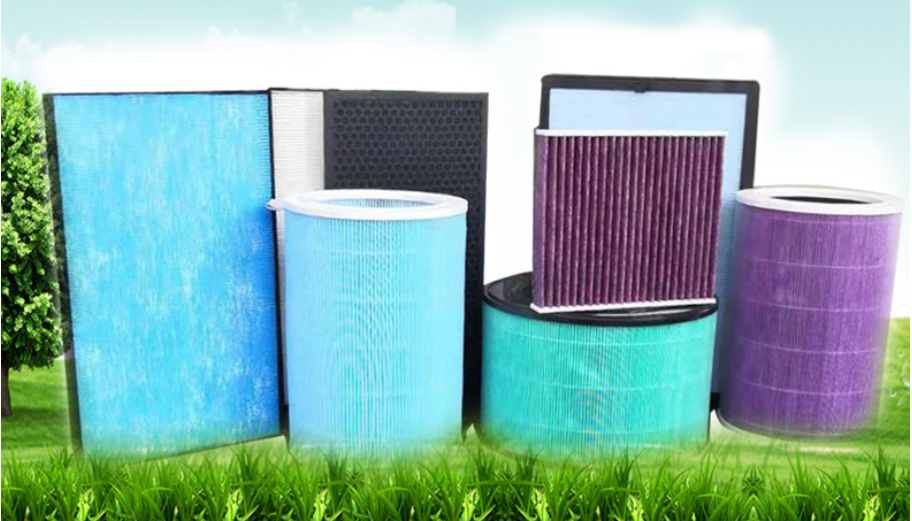 We are manufacturing and developing all kinds of filter materials and filter products. Our main products are filter materials, activated carbon filter
materials, PM2.5 filter, cool efficiency filter materials, sterillzation filter materials, combined filter materials, etc.
The products are widely used in clean room, ventilation equipment, purification equipment and other industries of air, for example used in home
appliances ( refrigerators, air conditioners, vacuum cleaners, air purifiers, heaters, air-conditioning fans and so on), our products can solve completely
the problem of air purification, for example, dust removal, odor removal, antibacterial, sterillzation, catalytic dexomposition of harmful gases, high
efficiency dust filtration, electrostatic dust removal and other issues.
Item: Replacement HEPA Air filter fit for SHARP FZ-Y30SF,FZ-Y180SF, Active carbon formaldehyde Air Purifier Filter